HSEQ
Safety Culture
Working at Maderra means working together to keep health and safety at the forefront of all our project work. Constructing a positive safety culture and committing to quality assurance are the values that enable Maderra to achieve sustainable results. Living these values means leveraging the effective implementation of our HSEQ management systems as described below:
HSE Management
The health, safety and well-being of Maderra's employees, Clients and partners, as well as the protection of our assets and the environment are Maderra's top priorities. Maderra has developed HSE management systems in compliance with the requirements of the Certificate of Recognition (COR), an occupational health and safety accreditation that verifies a fully implemented program, which meets national standards and HSE regulation requirements. Maderra has also been prequalified through PICS to ensure compliance with the Health, Safety, Legal, and Financial standards of the Oil and Gas industry. PICS is a leading global contractor management system and its prequalification / auditing services have become the global standard in many industries, including: Chemical, Oil & Gas, Power, Construction, Mining and Manufacturing.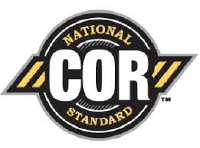 Quality Management
Maderra operates in accordance with ISO9001 and is in continuous pursuit of achieving quality excellence. Our commitment to conform to customer, statutory, regulatory, and ISO9001 requirements is shared by the entire Maderra team and is fundamental to the success of the organization. Maderra is committed to meeting the requirements and expectations of Clients on each project, and with every interaction through enquiry, development, service delivery, and maintenance and support phases. Maderra's approach to Quality Management encompasses a strong process approach, mutually beneficial supplier relationships, the application of functional objectives, and a continuous focus on improvement.